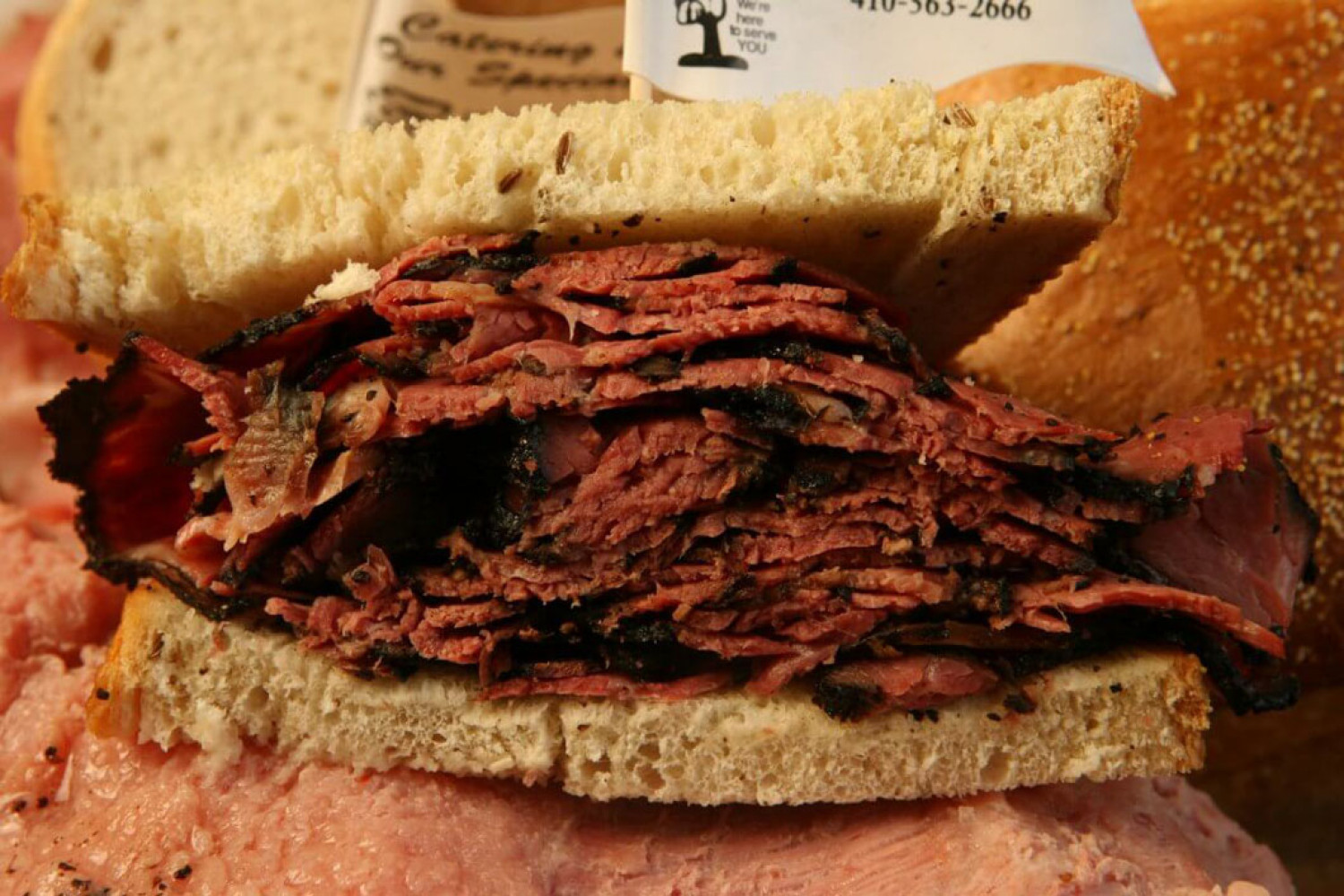 Visit Your Favorite Authentic Jewish Deli in Baltimore & Potomac, MD
Contact Attman's Delicatessen
Thank you for visiting the website of Attman's Delicatessen.
We serve mouthwatering sandwiches, sides and salads at our authentic Jewish delis. Need catering for an event or high holiday meal? We've got you covered. Call our Potomac, MD location at 301-765-3354 or our Baltimore, MD location at 410-563-2666.

You may also use the form on this page to contact us.
Attman's Delicatessen - Baltimore

1019 East Lombard Street
Baltimore, MD 21202

GET DIRECTIONS


Call Us
Phone: (410) 563-2666
Fax: (410) 563-0222

Hours
Mon: 8:00AM-5:30PM
Tue: 8:00AM-5:30PM
Wed: 8:00AM-5:30PM
Thu: 8:00AM-5:30PM
Fri: 8:00AM-5:30PM
Sat: 8:00AM-5:30PM
Sun: 8:00AM-4:00PM


SEE ALL LOCATIONS

Attman's Delicatessen - Potomac

12505 Park Potomac Avenue
Potomac, MD 20854

GET DIRECTIONS


Call Us
Phone: (301) 765-3354

Hours
Mon: 8:00AM-8:00PM
Tue: 8:00AM-8:00PM
Wed: 8:00AM-8:00PM
Thu: 8:00AM-8:00PM
Fri: 8:00AM-8:00PM
Sat: 8:00AM-8:00PM
Sun: 8:00AM-8:00PM


SEE ALL LOCATIONS